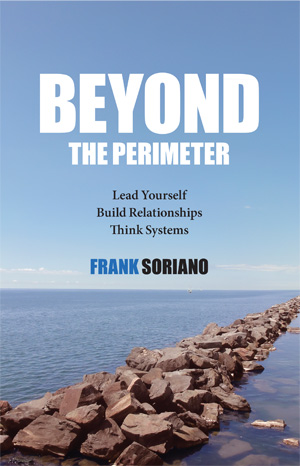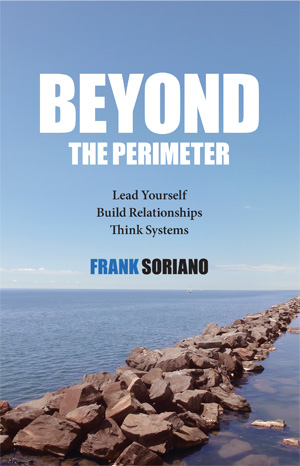 What does it take to be engaged at work? Among the many factors, staff who
foster, maintain and enhance healthy and productive relationships.
There is nothing more important today than organizations and
communities that inspire leadership within us all. Folding-in wit, wisdom
and personal stories from work and family life, through Frank Soriano's
Beyond the Perimeter you will learn how to:
◆ Identify the three essential elements for demonstrating great leadership.
◆ Explain how leadership is everyone's responsibility.
◆ List the five key elements for effective workplace relationships.
◆ Provide a fundamental understanding of systems thinking and its importance
to great leadership and effective workplace relationships.
◆ Identify how commonality, connection and context create effective relationships.
A helpful volume for organizations, Beyond the Perimeter is also useful for daily
life, when dealing with aging parents, children, partners, colleagues and friends, for
relationships are everything, everywhere!
Insightful, entertaining, practical and loaded with leadership parables and perspectives that are applicable to professional and personal life, this book really teaches!
To order your copy/copies call 416.833.7444 or fill out the order form below and send your cheque to: Frank Soriano, 59 Garview Crt, Woodbridge ON L4L 8N
[formidable id="7″ title="1″ minimize="1″]